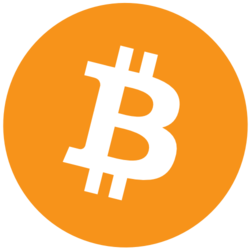 Bitcoin: $27,137.00(
-3.6%
)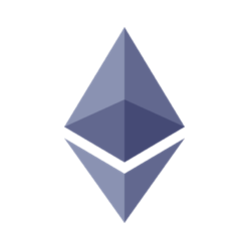 Ethereum: $1,712.08(
-3.92%
)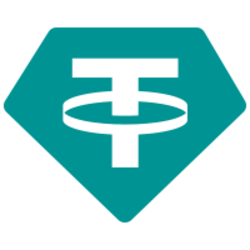 Tether: $1.00(
-0.19%
)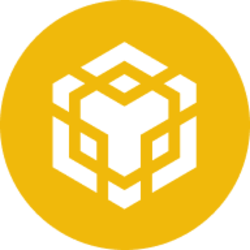 BNB: $308.72(
-6.33%
)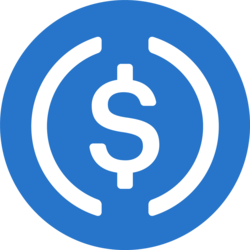 USD Coin: $1.00(
-0.21%
)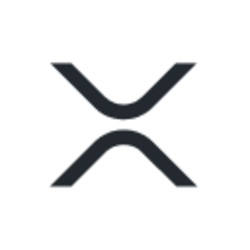 XRP: $0.4789(
5.6%
)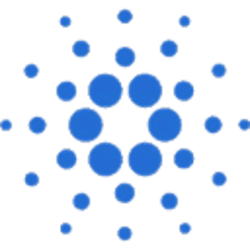 Cardano: $0.3446(
-3.75%
)
Dogecoin: $0.0731(
-2.38%
)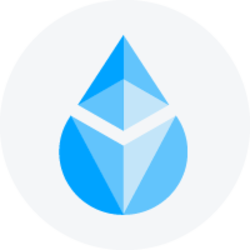 Lido Staked Ether: $1,661.79(
-6.47%
)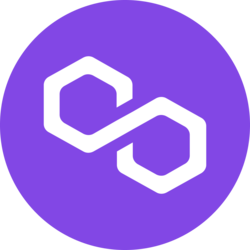 Polygon: $1.04(
-6.3%
)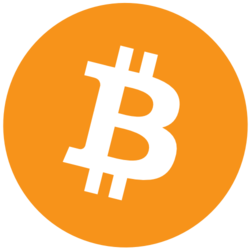 Bitcoin: $27,137.00(
-3.6%
)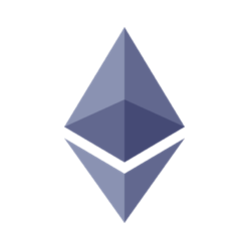 Ethereum: $1,712.08(
-3.92%
)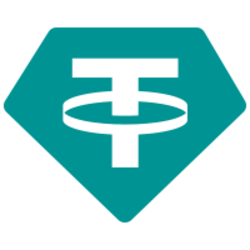 Tether: $1.00(
-0.19%
)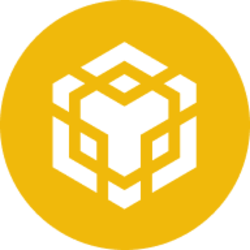 BNB: $308.72(
-6.33%
)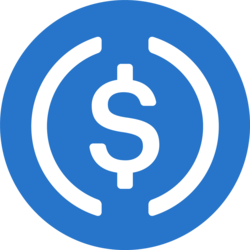 USD Coin: $1.00(
-0.21%
)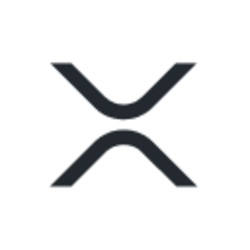 XRP: $0.4789(
5.6%
)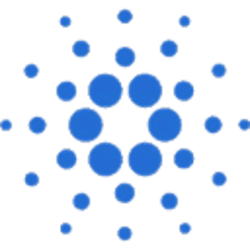 Cardano: $0.3446(
-3.75%
)
Dogecoin: $0.0731(
-2.38%
)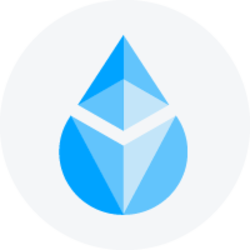 Lido Staked Ether: $1,661.79(
-6.47%
)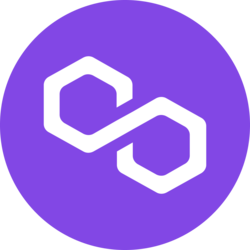 Polygon: $1.04(
-6.3%
)
What are cryptocurrencies?
Cryptocurrencies, also known as digital or virtual currencies, are a type of
decentralized currency
that use cryptography for implementing security and privacy functionality. They are created/minted and transferred between users using blockchain technology, a decentralized ledger that keeps a running record of all the transactions that have ever happened on the network.
Unlike traditional currencies, cryptocurrencies are not controlled by any centralized authority or figure like governments and financial institutions and as such they can be easily exchanged directly between individuals without the need for any intermediaries.
---
A brief history of crypto

The first ever cryptocurrency, Bitcoin, was created in 2009 by a mysterious individual (or potentially a group of individuals) using the pseudonym Satoshi Nakamoto. The original white paper, titled "Bitcoin: A Peer-to-Peer Electronic Cash System", was released on October 31, 2008 and outlined the concept of a revolutionary decentralized digital currency that could be transferred directly between individuals without the need for intermediaries in a very secure and private manner.

Thousands of other cryptocurrencies have been created since the launch of BTC a decade ago, each with their own unique features and characteristics. Some of the most notable and innovative cryptocurrencies in terms of market capitalization and popularity include Ethereum, Litecoin, and Ripple.

While the history of cryptocurrencies seems to be relatively short, it has been marked by a number of key historic events and milestones, like the launch of the first ever successful cryptocurrency exchange Mt. Gox in 2011, Bitcoin crossing $1,000 and then $10,000 in the past few years as a result of growing popularity and widespread adoption over traditional currencies.

Despite these milestones, cryptocurrencies are still considered to be in their infancy and often compared to the initial launch of the Internet in the 1980s. They have been subject to a lot of volatility, and the regulatory environment surrounding them is still evolving as more and more governments find uses of different types of cryptocurrencies. However, many experts believe that cryptocurrencies have the potential to revolutionize our current ways of conducting financial transactions, and will have a significant impact on the global economy in the upcoming years.
---
How does a cryptocurrency work?
All cryptocurrencies are based on a special data structure known as a
Blockchain
. It is essentially a decentralized ledger that records all the transactions on the network in a secure and transparent manner and consists of several blocks that are linked to each other. Each block in the blockchain contains a list of all the transactions that happened during a specific period along with a link to the previous block.
This chain of blocks is maintained and constantly updated by a huge network of users (also referred to as nodes), who work together to validate and add new transactions to the blockchain in real-time. In order to create a new block that consists of several recent transactions on the network, users compete to generate special cryptographic hashes that match certain conditions and once a miner finds a solution, they are rewarded with a certain amount of newly generated cryptocurrency.
This process of competing to generate new blocks is knows as
cryptocurrency mining
and the use of cryptography ensures that the transactions are encrypted and can only be decrypted and read by their intended recipients. This prevents unauthorized access or tampering of transaction data as it is publicly visible while not revealing its true contents.
Each cryptocurrency uses its own unique algorithm, also knows as its
consensus mechanism
, and a mining process for validating transactions and generating new coins. For example, Bitcoin uses the
SHA-256
algorithm along with a proof-of-work mechanism for mining while Ethereum uses the
Ethash
algorithm along with a proof-of-stake mining mechanism.
---
Different types of Cryptocurrencies
There are thousands of unique cryptocurrencies currently in use, each with its own unique features and properties. Bitcoin was the first ever cryptocurrency to be created and uses a proof-of-work mechanism to validate transactions that are recorded on a public ledger. New coins are created every few minutes as new blocks are mined and added to the network with a special condition that the total number of Bitcoins that can be created being limited to 21 million.
Ethereum is another popular cryptocurrency, co-founded by
Vitalik Buterin
in 2015. It uses its own programming language,
Solidity
, which allows developers to create decentralized applications (dApps) on top of its blockchain.
Ripple is a digital payment protocol that helps facilitate cheap and fast international money transfers. It was founded by
Ripple Labs
in 2012 and uses its own special storage mechanism which is a distributed ledger called the
XRP Ledger
. XRP also has its own unique consensus mechanism that allows it to validate transactions more efficiently than most other cryptocurrencies.
Several other cryptocurrencies exist that provide special functionalities to their users, such as
Monero
and
Zcash
, that offer very high transaction privacy and anonymity;
Tether
(USDT) and
USD Coin
(USDC), that are stablecoins - their value is always pegged to the U.S. dollar and just provide a more stable means of transacting using cryptocurrencies;
Cardano
(ADA), a PoS blockchain platform that uses an energy efficient algorithm called
Ouroboros
while offering smart contract functionality and high transactions-per-second (TPS) throughput.
---
What are the applications of crypto?
One of the most common uses of cryptocurrencies is for buying and selling of goods and services as they allow for very fast and low-cost cross-border transactions when compared to other traditional money transfer services such as
PayPal
,
Wire Transfer
, etc. As more and more businesses have begun to accept cryptocurrencies as a form of payment in the last few years, it is becoming increasingly easy to use them in everyday transactions.
Given the relatively smaller market capitalization and higher volatility when compared to gold, silver, etc many traders also look at crypto as a form of investment in the hope that their value will increase as their popularity and adoption rises. However, caution is advised for those looking to invest as the market is plagued with hundreds of low market cap scam coins and abandoned projects and trading with such high volatility could lead to huge losses.
---
Are cryptocurrencies legal?
The legal and regulatory environment surrounding cryptocurrencies is very complicated and still in the early stages of development and over the past few years different countries have taken different approaches to regulating the use and trading of cryptocurrencies. In some countries such as Japan and South Korea, cryptocurrencies are properly regulated and considered legal while some countries such as China and India have restricted or outright banned their use.
One of the main challenges for cryptocurrencies is the issue of how to classify them, since there are hundreds of different types of currencies, tokens and securities being circulated on the Internet. Some countries treat them as a form of property that can be owned by individuals, while others consider them to be a form of currency and this has a significant impact on how they are taxed and regulated.
Cryptocurrency exchanges and other platforms that allow trading and transacting in cryptocurrencies are also subject to many legal and regulatory challenges. Some countries have imposed strict
anti-money laundering
(AML) and
know-your-customer
(KYC) regulations in an attempt to combat fraud and money laundering while some countries have banned their use completely.
---
Advantages and disadvantages of using cryptocurrencies

The decentralized nature of cryptocurrencies acts as one of the main attractions for investors as they they offer a level of freedom and autonomy that is not present in traditional currencies which are controlled and regulated by governments or financial institutions.

Another advantage is the privacy that is offered by several cryptocurrencies. Because they are based on blockchain technology, it is possible for users to make anonymous transactions without revealing their personal identity. This is very useful for people who value their privacy and organisations that want to keep their transactions private.

They also offer cheap and fast transactions irrespective of whether the sender and the recipient live close to each other or across the world. This makes them very useful for conducting cross-border international transactions in comparison to traditional money transfer services. Cryptocurrencies make it possible to send large amounts of money to anywhere in the world in a matter of minutes with transaction costs that are sometimes even less than a dollar.

However, the relatively small market capitalization means that cryptocurrencies can be highly volatile. The biggest cryptocurrency Bitcoin has historically lost upto 80% of its value during bear markets, making crypto a very high-risk investment.

Because cryptocurrencies don't have a physical form and are purely based on digital technology, they can be prone to fraud and hacking attempts. This makes them particularly dangerous for people who are not aware of the security precautions that should be taken while handling crypto. Individuals and large organisations such as crypto exchanges that hold large amounts of cryptocurrencies often become targets of illegal hackers that can make use of bugs or social engineering to drain their wallets.
---
The future of cryptocurrencies
Technological developments in the field of digital currencies and improved regulatory frameworks will increase their adoption globally as they become used in our day-to-day lives. One of the most notable technological advances is the growth of the
decentralized finance
(DeFi) sector, that provides users a wide range of financial services such as lending and borrowing using the blockchain network.
Another key development is the emergence of stablecoins, that provide a much safer way of conducting transactions using digital currencies without having to worry about their volatility as they are specially designed to always be pegged to the value of a fiat currency or other assets.
As governments and financial institutions continue to tackle the challenges of regulating and monitoring the use of cryptocurrencies, it is highly likely that we will see a much greater degree of standardization and oversight in the cryptocurrency market in the upcoming years.